CURRENTLY, 4 GUESTS HOUSES ARE AT THE DISPOSAL OF TOURISTS, ALL TOGETHER WITH 23 BEDROOMS CAPABLE OF ACCOMMODATING 58 PEOPLE AND A SECURITY GUARDED CAR PARK.
There are double bedrooms in the main building, above the Optimus Restaurant. The pond-side guest house was built in 2013, and it has some double rooms, and airy family rooms, as well as a cosy community room with a fireplace downstairs. As almost everywhere in the country, there is thermal water bubbling underground: 400 metres deep down, the Faluhely loess hides thermal water of 32°C. Therefore, we built an underground Roman bath with a cupola, a jacuzzi and a sauna for our guests so they can relieve the everyday stress and go home refreshed and relaxed.
Further two guest houses were completed in 2015 that also fit well into the rustic Faluhely environment. The Csötönyi Guest House is neighbouring the Grand Cellar, while the Baranya Guest House a little further up, among the vine rows offers an opportunity for recreation.
Single and double rooms, as well as rooms for three, four or five guests, are available in these guest houses, and we also created some wheelchair accessible bedrooms. The rooms are combining the elements of the traditional folk style with modern technological solutions. The furniture, the beds are more than 200-year-old, restored historical pieces, while the houses themselves are fulfilling the requirements of four-star hotels with Wi-Fi, air-conditioning, LED-TV, providing a pleasant possibility for those who wish to relax. There is also an infra sauna for two people in our Baranya Guesthouse, and a gorgeous view of the whole Bodri valley opens from its balcony.
Adjacent to the Bodri Estate, on the shore of the pond, some modern luxury apartments have been built. The houses are equipped with their own solar panels, and drilled wells, while indoors, 5-star luxury awaits the visitors. Operating luxury apartments is the task of our winery, which perfectly fits our portfolio, since business development and the improvement of the catering capacity have been continuous practically from the beginning. Currently, there are six luxury apartments available, and four more will be added next spring, so altogether, there will be ten apartments available to book in the future.
Each one of our modern, air-conditioned, non-smoking luxury apartments comes with an en-suite bathroom with a shower, a bedroom and a small corner kitchenette.
The sofa in the living room doubles as a fully functional bed. From spring to autumn, the terraces of the apartments are equipped with garden furniture.
Amenities: LCD TV, minibar, air-conditioning, electric kettle, towels, bathrobe, hairdryer.
Family wine tourism is gaining recognition in the region; therefore, it is important for us to make catering and the infrastructure of the estate child-friendly.
Our facilities and abilities are ideal from this respect, too. The estate is far from the motorist traffic, in a real, natural environment with a pond, hills and large open spaces, so it is an optimal choice for families. Thanks to the fish introduced to the pond, fishing can be a fun activity on the estate. Recently, to the pleasure of the children, a playground was built with swings, a jungle jim, a slide and carved wooden puli dogs and other small animals. In addition to this, we have compiled a menu particularly tailored to their taste. The menu cards for young children come with cute colouring pages and activities.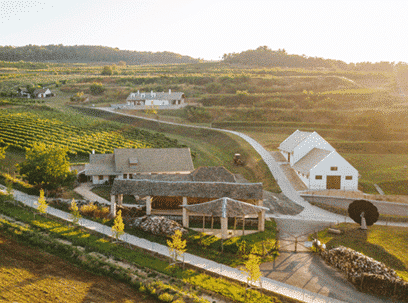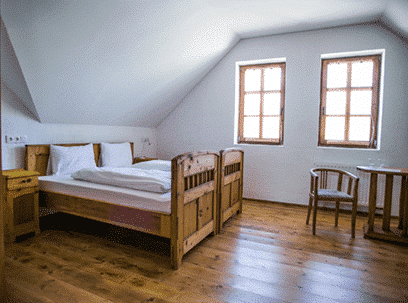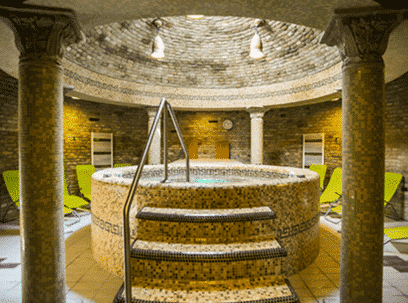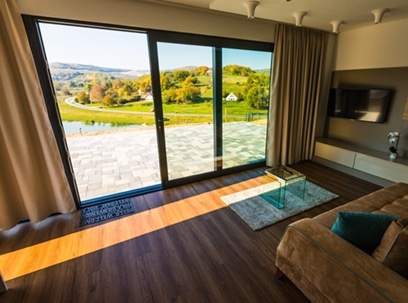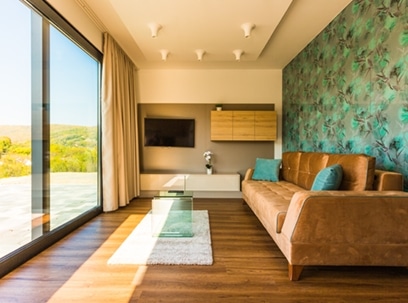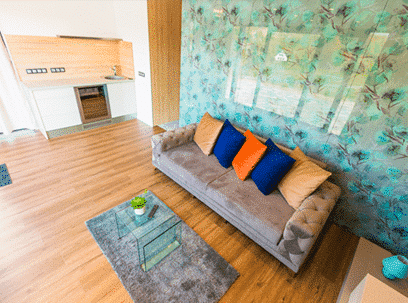 Guesthouse – Single bedroom:
Guesthouse – Double rooms and multi-bed rooms:
Luxury apartment: –1 or 2 or more people:
17 600 – 21 600 HUF/person/night
15 600 – 19 600 HUF/person/night
45 000 HUF/1 person or 2 people/night
Our prices are inclusive of breakfast.
Tourist Tax: 400 HUF/person/night, Paid separately on the spot from 18 and beyond.
For individual offers click here