Dear Wine Enthusiast,
Welcome to the internet estate of the Bodri Winery! You can find our winery just within the southern confines of Szekszárd, in the picturesque valley of Faluhely-dűlő. The 100-hectare Bodri Estate, however, is far more than just a winery! We may call it a real wine tourism complex as it comprises a winery, an event centre, a restaurant, an open kitchen and some guesthouses.
We have had the wines of our winery competing in numerous national and international competitions. Let us mention only a few from the long list of our awards:
The Faluhely Cabernet Franc 2016 received a Gold Medal both at the National Wine Contest and the VinAgora International Wine Competition; while the MUN-DUS chose it to be the best red wine (champion).
The Faluhely Cuvée 2016 was awarded a Grand Gold Medal at the National Wine Contest in 2019.
Gurovica Kékfrankos 2016 can also boast with several medals in 2019. It received a gold medal both at the Challenge International du Vin and the MUN-DUS international competition, as well as at the Hungarian National Wine Contest. Furthermore, Modre Frankinje voted this wine to be the best red wine (champion).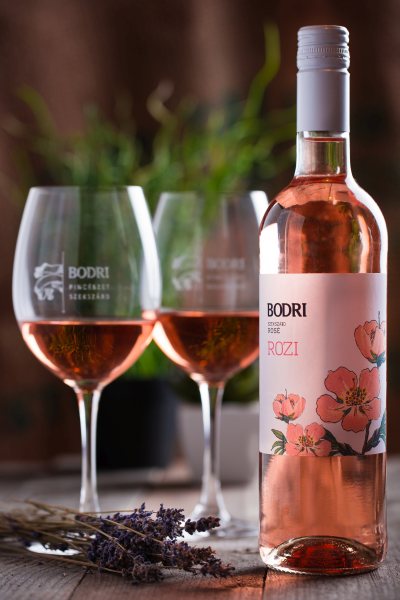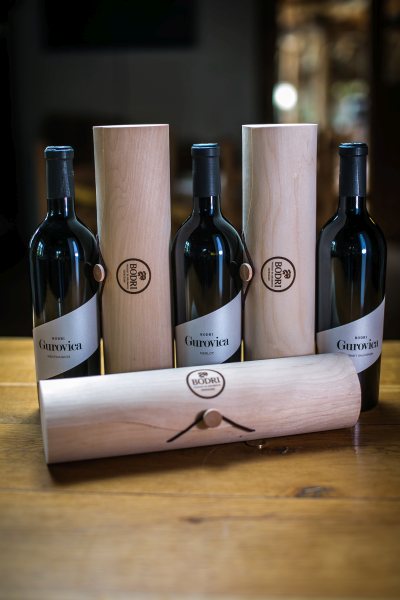 THE MAIN CHARACTERISTICS OF SZEKSZÁRD WINES ARE FRUITINESS, SOFTNESS AND COMPLEXITY – WE STRIVE to attain these features in our wines.
We began building the estate in 1999, on lands characterised by wood and parkland, neglected vineyards, ramshackle press-houses and gardens. The first five-hectare vineyard was planted in 2001, and it had grown to eleven hectares within a few years. The old ageing cellar was built in 2002, and in 2003 it was followed by the processing plant and the building which today houses the restaurant. Our grand cellar, with its twelve cupolas, was built between 2008 and 2011, has become the largest newly-built cupola-structured cellar in Middle Europe. The year 2011 also saw the start of reshaping the guesthouses where 61 of our guests can relax at a time, after a night-long wine tasting. The next large-scale development was building the 1400-square metre Rosé winery in 2014, which made it possible to produce excellent quality wines in large quantities.
THUS, THE BODRI WINERY WITH ITS LIVELY AND FRUITY WHITE AND RED WINES PRIMARILY WISHES TO PLEASE THOSE WHO PREFER LIGHTER WINES, WHILE WITH ITS HEAVIER, DEEPER AND MORE SUBTIL BATCHES THE WINERY WOULD LIKE TO EXPRESS THE COMPLEXITY OF THE POSSIBILITIES SO IMMANENT IN THE SZEKSZÁRD TERROIR.
OUR WEBSHOP PROVIDES YOU WITH AN OPPORTUNITY TO PLEASE YOUR LOVED ONES, ACQUAINTANCES OR COLLEAGUES.
The Bodri Estate – Experience Faluhely