STANDARD WINE TASTING PACKAGES
Choice of six types of wine
4.200 HUF/person
Choice of eight types of wine
5.600 HUF/person
PREMIUM WINE TASTING PACKAGES
Six types of "Faluhely" selection wines
5.000 HUF/person
Exclusive "Gurovica" wine tasting
8000 HUF/person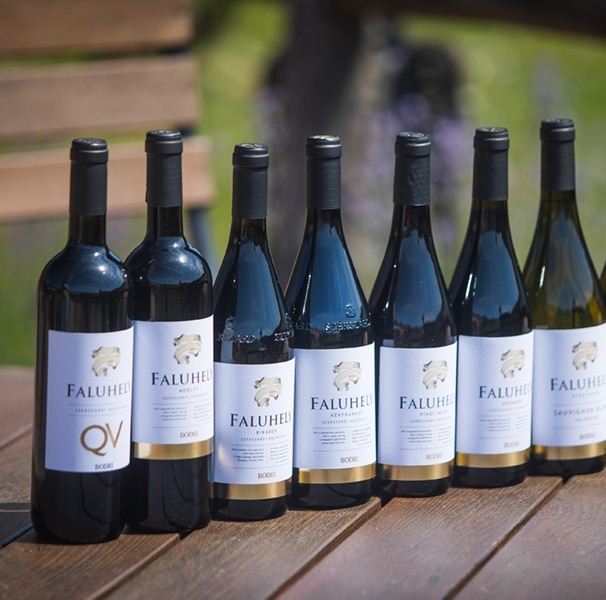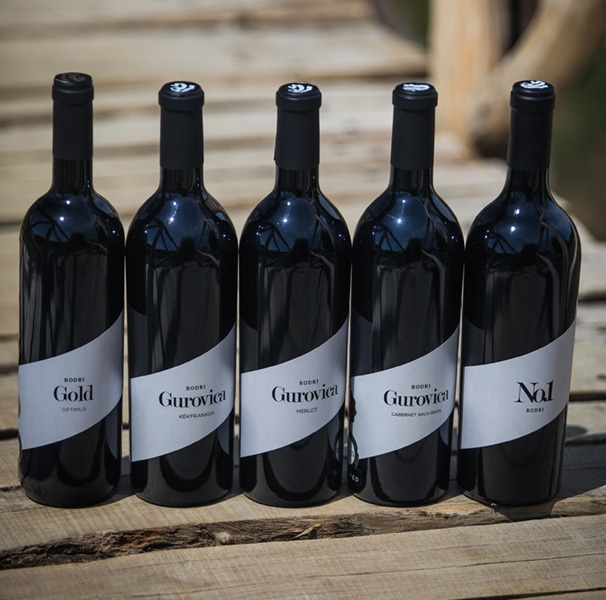 More details
The amount of wine per types: 0.5- 0.7 dl.
If you wish to extend the range of wines on the list, it is possible in the above amount. Prior arrangements regarding the price of the extended list must be made by the e-mail/ phone number below.
In case of advanced bookings, we offer a cellar tour of charge (except for high seasons), and it is also possible to combine wine tasting with a meal.
cellar tour: 1 000 HUF/person
Enquiries: vendeglatas@bodribor.hu +36 74 67 67 00
(Our prices are inclusive of VAT.)
WINE AND CHOCOLATE
The primary aim of tasting wine and chocolate is to enrich our experiences. The bonbon sampled with the wine each time changes the original character of the drink. In some cases, chocolate and wine smoothly embrace each another and carry on in their unity, like, for instance, Bodri Bull's Blood and chilly chocolate. Other times, however, some characteristic note is further emphasized, as in the case of Cabernet Sauvignon, where among the fresh grapefruity and nettle notes elderberry was raised to dominance in the bonbon créme. Chocolate that is tuned to wine, like a tiny crutch, helps us to discover the flavours we might not notice otherwise. It helps to explore the hidden senses.
Six varieties of wine and Bodri Bon
8.000 HUF/person
"Blanka" Sauvignon Blanc of Szekszárd
"Rozi" Rosé of Szekszárd
Kadarka of Szekszárd
"Faluhely" Selection Kékfrankos (Blue Frankish) of Szekszárd
"Faluhely" Selection Bull's Blood of Szekszárd
"Optimus" Cuvée of Szekszárd