WE PAY PARTICULAR ATTENTION TO THE HARMONY BETWEEN WINE AND FOOD; HENCE OUR MARVELLOUS CHEF NORBERT MAKK, WHO HAS BEEN WITH US SINCE THE VERY BEGINNINGS, CREATES DISHES THAT PAIR WELL WITH BODRI WINES. THE MAIN TREND IS TO DEMONSTRATE THE COLOURFULLNESS OF THE HUNGARIAN CUISINE, IN A SOMEWHAT REFORMED AND MODERNISED WAY, YET STILL FOCUSING ON HUNGARIAN DISHES.
GLASS-WALLED HEATED GRILL TERRACE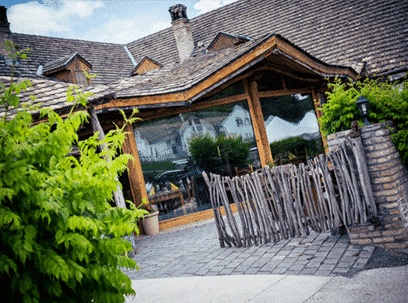 The Grill Terrace in the forefront of the Optimus Restaurant can seat 40 people. It has been converted recently, so now this beautiful, rustic wing of the restaurant can be used throughout the whole year. In winter, the heated glass panes, in summer the air-conditioning guarantee the optimal temperature. In the spring-summer season, it also functions as an open kitchen where guests are welcome to taste dishes prepared in the wood-fired oven.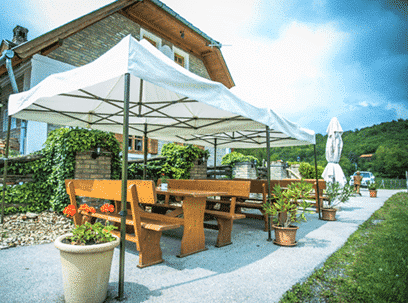 The Coffee Terrace is right next to the restaurant. Guests can finish their meals with the coffee particularly composed in accordance with wine the terrace was named after while enjoying the beautiful view of the pond. The Optimus Lucky Cap blend – in harmony with the fruity, plum jam flavour of the wine – was created and chosen by a small "developing team" led by Sándor Tóth, a barista. Visitors to the estate have been able to relish this wonderful specialty coffee since 2010.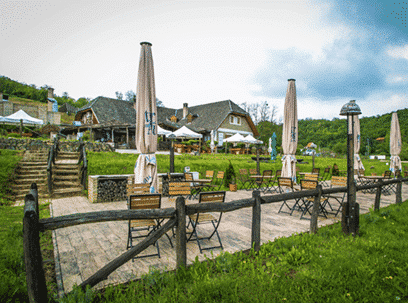 The Rosé Terrace is located on the valley floor by the small pond. A glass of rosé spritzer or sipping Bodri cocktails feels especially nice in the summer. In fact, due to its splendid surroundings, it is one of our most popular location for weddings. The 120-square-metre terrace is capable of accommodating 100 people. It is enisled with a wooden railing, and the Transylvanian furnishings and pieces of textile make it cosier.
TERRACE WITH A FOLDING COVER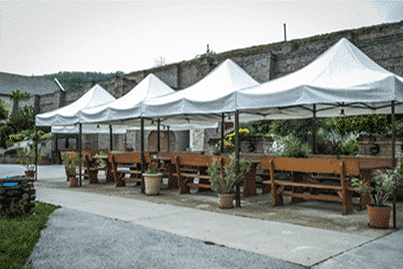 The Terrace with a Folding Cover is just outside the entrance to the Grand Cellar, in an area of 50 square metres, comfortably accommodating 40 people at a time. It also has a magnificent view over the pond and Faluhely Valley. You wouldn't find a better place for family get-togethers or just having a wine or two with your friends.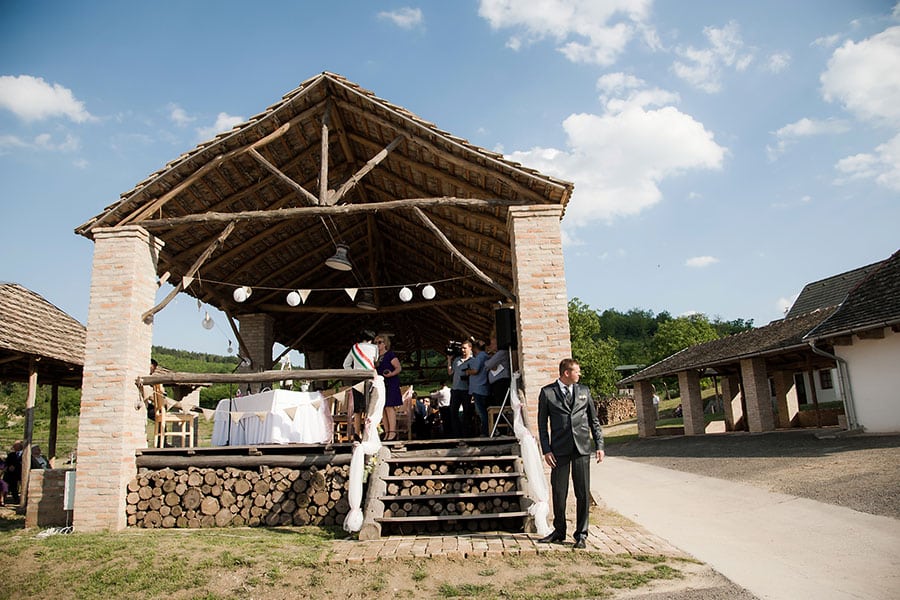 Towards the back end of the pond is the 130-square-metre covered, Panorama Terrace. It caters 100-150 people, and there is also a raised stage. Over the years it has become a popular venue for wedding ceremonies, concerts, family- and friend reunions because, as its name suggests, visitors may admire its picturesque view.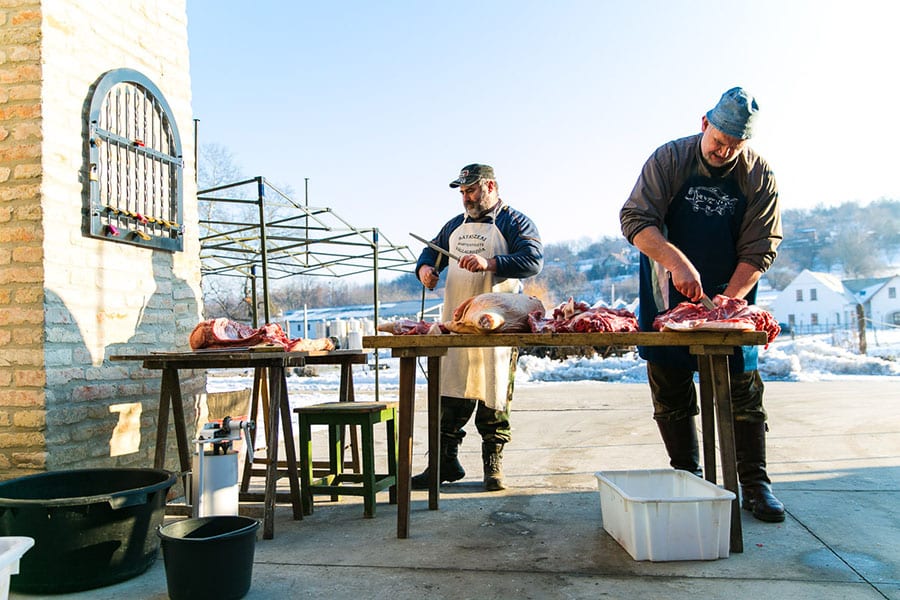 Do you wish to recall the spirit of the "pig slaughter days" from your childhood? Visit us on Saint Vincent' Day and take part in a weekend-long cru and cellar tour with the accompanying "slaughter day" event. Marvel about Faluhely in winter and savour the uplifting experience of wandering around the snow-covered vine stocks.
OPENING HOURS OF THE BODRI OPTIMUS RESTAURANT:
From Monday to Sunday: 12:00- 21:30
The kitchen closes 1 hour prior to the restaurant.
For functions with more than 10 persons, please enquire by email or phone.
Enquiries: vendeglatas@bodribor.hu or + 36 74 67 67 00