The bodri estate was founded as a family business but owing to the size of the winery and the complexity of tasks, not only family members work there. Nevertheless, the family-like atmosphere and environment have not changed at all!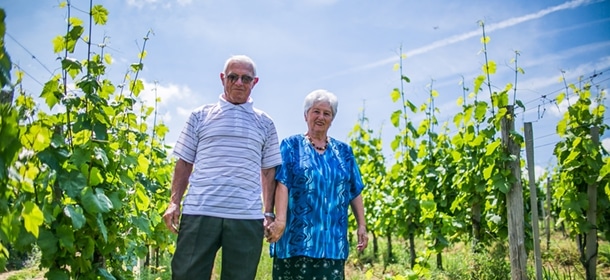 ISTVÁN BODRI SR. AND KATI NÉNI – Bodri Papa and Bodri Mama
István Bodri Sr., aka Pista bácsi, is a truly emblematic figure of the winery. With his wife, Kati néni, they are in the vineyard every day – depending on the weather, of course. They have their own vineyard with Kékfrankos (Blue Frankish), Müller-Thurgau, Kadarka and Chardonnay on 3.5 hectares, and of course, they have their own wine as well every year. When their son, István Bodri Jr. started to build the estate, the whole family was supporting him. Faluhely was not unknown for Bodri Papa: "I grew up in this valley, in Csatár. I know every path because as a child, my duty was to drive our kine to the meadow every morning and evening. When I was young, there were plough fields and vineyards in 800-1000 – fathom plots in this area. It was very dark in the evenings, and those who lived out here had guns. They said, they were afraid of even school children before dusk, but when dark settled in, they only feared God. When István told me that he wanted to plant grapevines here in Faluhely, I warned him that it would be very hard work."
DR. ISTVÁN BODRI – Owner
The generation of István Bodri Jr. is already the fifth winemaking generation in the family. István was actually born into winemaking. Even as a child, he took his share of the work around the vineyard, and he got involved in wine-producing when he was in his twenties. "At the age of four, my parents often took me to the vineyard where I sometimes did some damage, but other times, I helped them. When I was 18, I was given a 1000-cord vineyard by my grandfather as a present for my graduation, and at 23-24, I contributed to making the family's wines."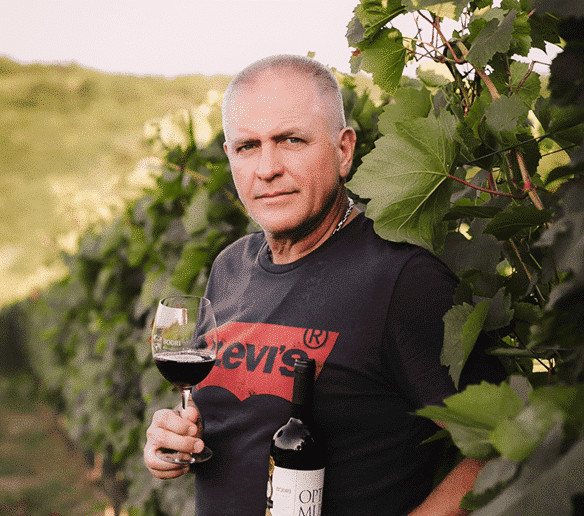 Although he received a small vineyard for his graduation, the university of law and economic sciences directed him to a different career path. In 1999 he returned to his real passion, which he is still devoted to. István deals with tenders to support the growth of the business. They facilitated the construction of the new estate building in 2011 and further developments ranging from storage facilities to modern equipment. Managing the estate and keeping contact with guests and partners mean not only work but also a hobby to him. Whenever his time allows, István goes up to the vineyard and walks around. He wanders among the rows, checks the development of the vines, he walks along the fence to see what damage has been caused by boars or deer, and he also inspects the workers. Walking and wandering round the vine plantations truly relaxes him. His motto: "Only good quality grapes produce excellent wine."
PÉTER URBÁN – Chief Oenologist and Viticulturist
Péter has been the Chief Oenologist of the Bodri Winery for years, but he had been the member of the team and the family long before that as he is the husband of István's daughter, Orsi. He finds his way around both Villány and Szekszárd wine regions because he grew up in Nagyharsány, at the foot of Kopár dűlő, and he worked for several wineries in both wine regions either as a winemaker or a consultant. Moreover, New Zealand, France, Turkey, California or South Africa are also familiar places to him, and he strives to use the knowledge he gained there. Backed by his excellent colleagues, Péter manages and supervises the production processes from cultivating vineyards to bottling.
His motto: "Humbleness towards the grapes and reverence towards the wine – this is my profession."
ORSOLYA BODRI – Marketing Manager
István's daughter, Orsi, is responsible for the marketing activities of the estate, and she has never dropped out of the life of the winery, not even after the birth of her triplets. Their birth almost coincided with the birth of the fourth Bodri grandchild who was followed by a fifth offspring whose mother is Orsi's sister, Zsófi. The five of them, Péter, Emma, Zalán, Manna és Misi, represent the future generation, currently the little "angels" of the Bodri estate.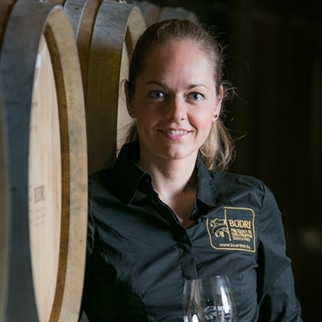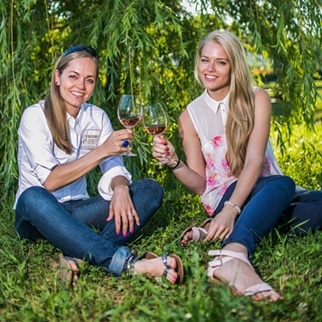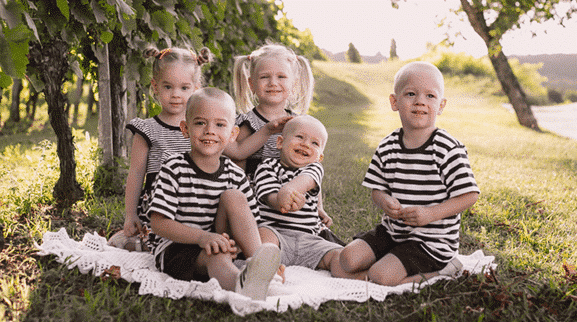 GERGELY SOLYMOS – Commercial Manager
Gergő met István for the first time on a study trip abroad. Although he has some experience in winemaking and viticulture, the commercial sector is closer to his heart. He ventured to design and organise the whole wine trading part of the business, while István and Orsi ensured the necessary background with developments and marketing. Through enormous sacrifices, hard work and persistence, they achieved their goal, that consumers get acquainted with the winery, and they built up the Bodri success story.
His motto: "Our success is reflected by our partners' and consumers' satisfaction."
NORBERT PÖLÖTE – Catering Director
Managing the catering department of the Bodri Estate has been in the hands of Norbi from the beginning. His professional experience not only goes back to several decades, but it also roots in the legacy of generations as he comes from a catering dynasty. It is not the first time that he performs directorial duties; during his career, he directed several big restaurants and hotels. In the last few years, together with the Bodris, they have fulfilled numerous dreams to which the fantastic, reliable team that assists him with his work has largely contributed.
His motto: "Every important bit of this profession is hidden in the details. One can only add some extra to it with their soul.
MAKK NORBERT – Executive Chef
Originally, Norbi wanted to become a seaman, but eventually, his parents persuaded him to choose catering as his career. However, he did not hide his intention that if he could become a nautical officer, at least, he would work as a cook on board of a ship. He has travelled around Europe – not on the water, though, and he absorbed the culture and gastronomy of Ireland, Italy, Germany and France. Returning home, he became the Executive Chef of the Optimus Restaurant. He dreamt and designed even the smallest screw of the kitchen, which is a small individual world within the estate.
His motto: There is a reliable team behind every successful chef.
The team is strengthened by the contribution of the brilliant vine- and cellar workers, chamber-maids, handmaids, waiters, cooks, maintenance workers, who tend to be employed by the winery for a long time, so we can really work together in a friendly, family-like atmosphere.